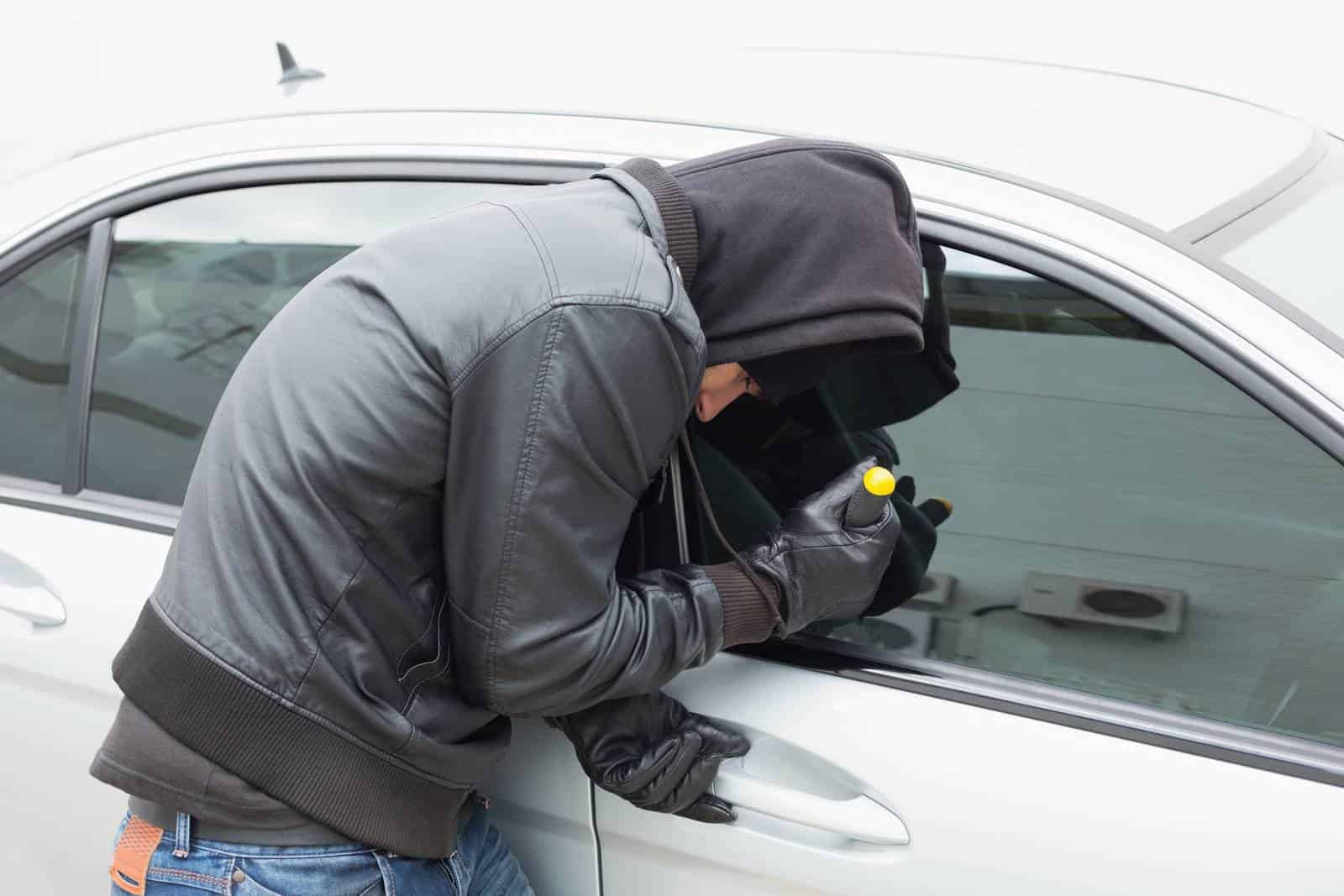 Preamble
Car battery theft is on the rise all over the world. It seems thieves have switched from stealing catalytic converters to stealing car batteries. A stolen car battery is a hassle and an expensive inconvenience. If your cars are always parked in a locked garage, you probably don't need to worry about this new trend.
For everyone else, a battery theft issue can happen to you too. It is a terrible feeling to be ready to go to work in the morning only to realize that a battery thief took your battery at night.
WHY DO THEIVES STEAL CAR BATTERIES
​​
Why do battery thieves steal car batteries? Car batteries are a popular target for thieves because they're easy to steal, easy to sell and virtually untraceable. There is a big market for second-hand batteries in a lot of countries. Stolen batteries find their way to unscrupulous battery dealers, auto electricians, mechanic shops or to scrap metal dealers.
Car batteries are 70% Lead Pb by weight. Selling scrap lead is a very lucrative business.
HOW DO THIEVES STEAL CAR BATTERIES?
​​
How exactly do thieves steal car batteries so easily? Opening the hood of a car is a matter of getting access to the cable connecting the bonnet lock to the inside of the car. All it takes is a quick tug on this cable and the bonnet will pop open. Thieves can access your bonnet cable from the outside of the car by crawling underneath the car or by forcing apart the rubber mud guard on the front wheels. Obviously this blog post will not teach you step-by-step exactly how to do this.
Other thieves just break a window and pop open the bonnet from inside.
Once the bonnet is open, they force the battery terminal off with brute force, or the battery cable is cut. This quickly disables any car alarms. Usually this is so fast the car owner does not hear the alarm or assumes it's just a false alarm.
A normal car alarm is good a preventing someone from driving away with your car but useless at preventing battery theft.
WHAT TO DO WHEN SOMEONE STEALS YOUR CAR BATTERY?
​​
What should you do when someone steals your car battery? File a police report. This will alert police and perhaps prevent further thefts in the area if police officers decide to make it part of their patrols. Also, a police report may help you get some compensation from your home insurance company or vehicle insurance depending on your comprehensive insurance policy. You can ask your insurance agent if they can include this with your policy.
However, batteries are virtually untraceable. Most are broken apart and the insides melted down for the lead content. Others are shipped to third world countries where the sale of second-hand batteries is a booming business.
HOW CAN YOU PROTECT YOUR CAR BATTERY FROM THEFT?
There are a few things you can do to prevent battery theft.
TAKE THE BATTERY OUT OVERNIGHT
​​
In order to prevent theft, remove the battery from your vehicle when you park it and take it into your building. It may be annoying to do this every time you park your car, but it is better than nothing. In addition to this, put a big sign in your car window which says: "CAR BATTERY REMOVED"
MAKE A "CAR BATTERY REMOVED SIGN"
This is a common practice used by many car owners. Car radios are often stolen, and writing a sign saying "Car Radio Removed" is a great way to deter thieves. A simple "Car Battery Removed" sign can be made out of a big piece of paper and a pen or marker. Place it on your windshield when parked at night. Make sure that it is clearly visible.
Don't feel like drawing a sign? We got you, download our Free "Battery Removed" Sign
CHAIN AND PADLOCK YOUR BATTERY
​​
Buy a good chain, wrap this around your battery and lock it with a padlock. You may need a welder to help you with the design. This is simple and effective. However, all this metal MUST somehow be prevented from touching the positive terminal of your battery, as this will cause a short circuit and can easily start a fire.
PARK SMART
Park in a well-lit place. Don't leave anything (valuable or not) visible inside the car. A thief may not be able to tell your valuables from rubbish and may cause damage in order to get inside the car.
INSTALL HOME SECURITY DEVICES
​​
Install a home security camera to watch over your car. You can also use this camera to check up on your home when you're away. Connecting your camera to your smartphone gives you alerts whenever movement is detected. This works because not only will you capture footage of the thief, but you'll also be able to respond rapidly.
Motion-sensor floodlights are also useful. Thieves will be wary of approaching a building with these lights installed.
GET A DOG
One of the most effective home security devices is a dog. Dogs only need a little training to encourage them to bark at intruders. You can also train them to avoid eating anything which is not placed in their food bowl. However, dogs cannot prevent theft when your car is parked outside the home.
INSTALL A BATTERY LOCKBOX
If you own a boat, trailer or RV, a battery lockbox is a good way to protect your battery from thieves. They are relatively easy to install but hard to remove. Most battery lock boxes have a latch for a padlock, others even come with a keypad, which requires a code before the box opens. The best thing about these devices is that if the thief tries to use the wrong code several times, an alarm goes off. However, they are not usually designed to be installed in small saloon vehicles or SUVs.
PLACE AND ALARM UNDER THE HOOD
​​
An excellent way to prevent battery theft is a vibration alarm on your battery or on the underside of the hood of your car. This is a small but piercingly loud alarm that sounds when the hood of your car is opened. It is effective because it has its own power supply can only be shut off by its remote.
There' s no installation required. You just stick them or zip tie them anywhere you want to protect and turn them on with the remote control. Add the remote to your key chain and remember: you only need to press to activate whenever/wherever you park.
SET UP A NEIGHBORHOOOD WATCH
A rash of thefts in an area can motivate neighbors to get together. If you are the type that is good at organizing people, you can start a neighborhood watch in your area. Neighborhood patrol is an effective way to deal with car battery theft. Neighbors should talk to each other about the problem and decide how to solve it. Placing a few signs around the neighborhood will help deter thieves.
INSTALL A HOOD LOCK WITH A KEY
You can also secure the hood of your vehicle with a hood lock and key. It consists of two parts: a metal plate and a locking mechanism. The plate is placed on the top of the hood and the locking mechanism is attached to the car frame. When the locking mechanism is locked, the hood cannot be opened without the key. Hood locks were originally designed to keep the hood of vehicles going at high speed shut. They ensure that the hood remains closed even in the event of a collision so that the driver's vision is not blocked by a bonnet opening because of strong wind or impact. This method may work for some cars, but it is not recommended. Installing a hood lock requires cutting into the hood of your car. Despite being marketed as a simple DIY job, it requires some advanced skills.